ePower 2010 professional hairdryer
* Performance equivalent to a professional 2000 W hairdryer with AC motor. 
Smart control for longevity
The compact hairdryer with sustainable power and intelligent air controlling sensor for longer life. The ionised airflow cares for hair and purifies from bacteria.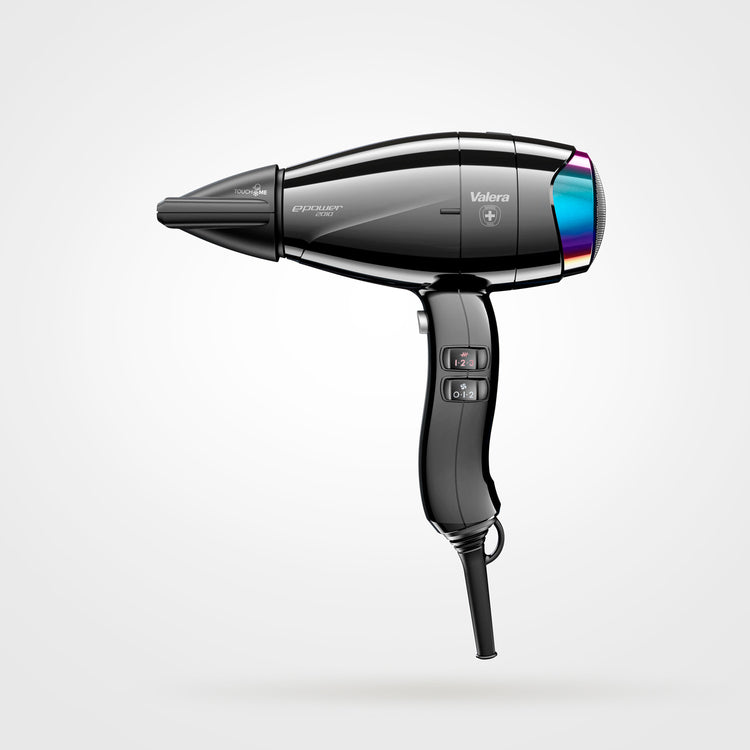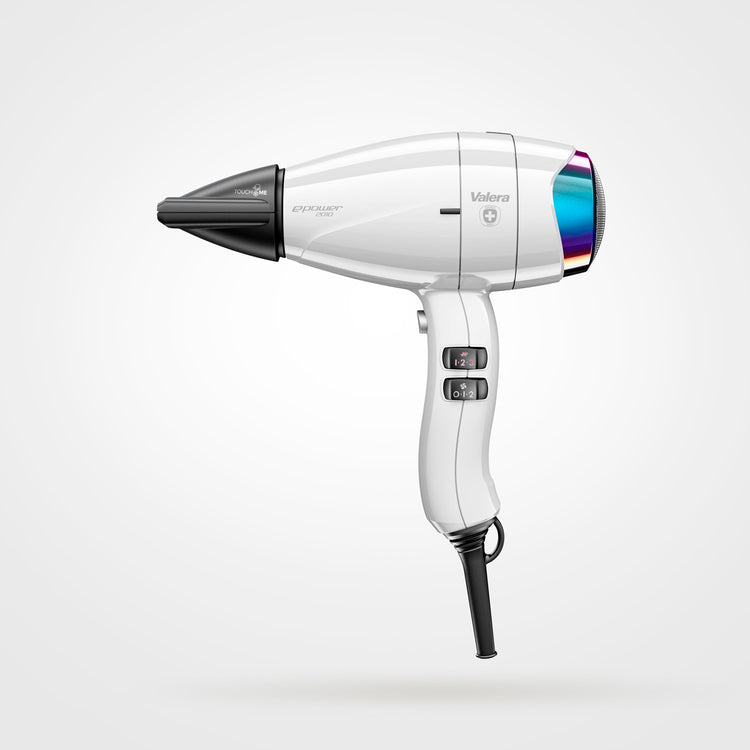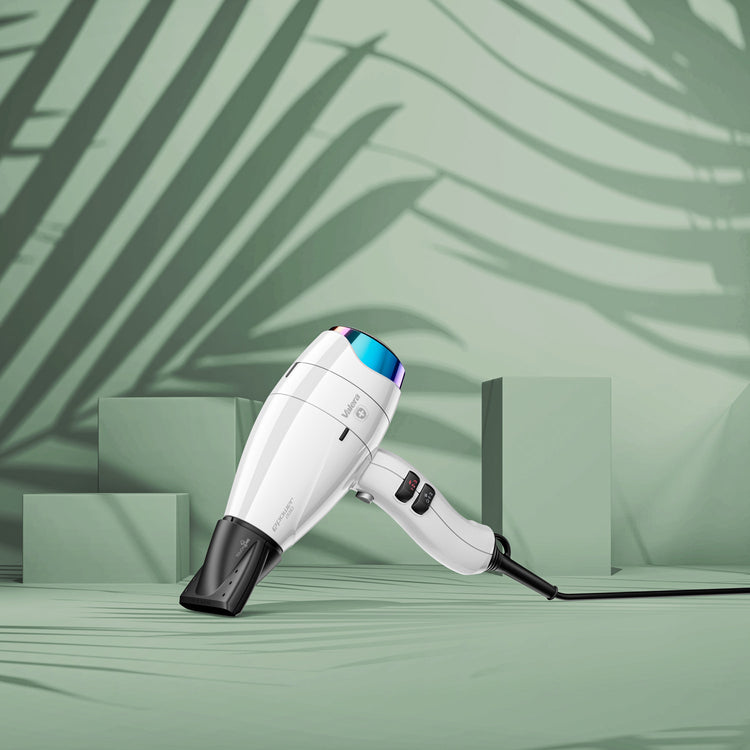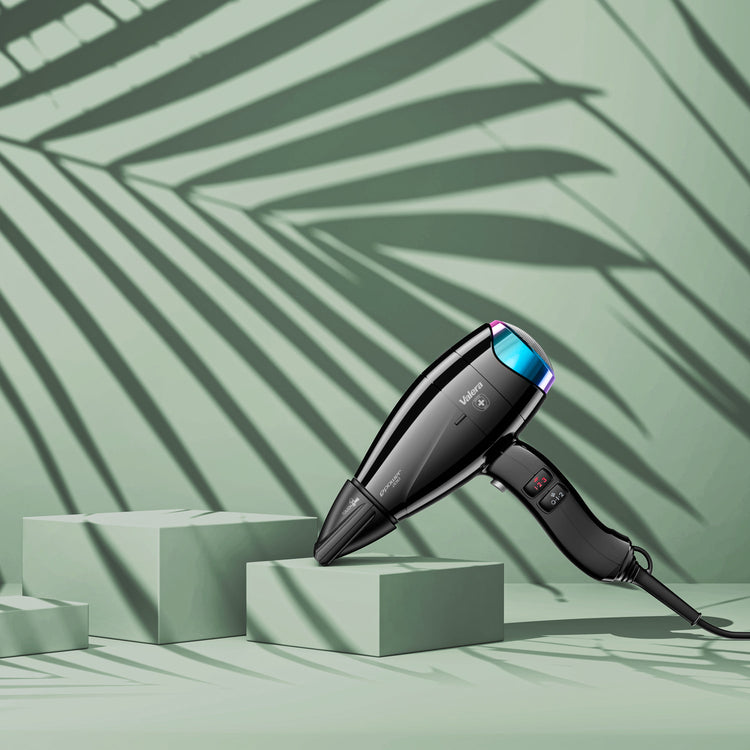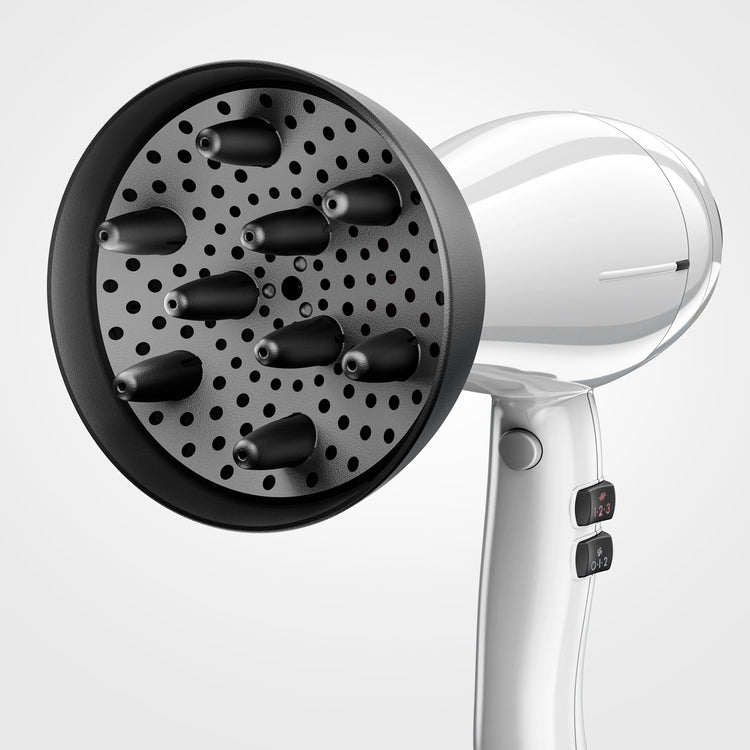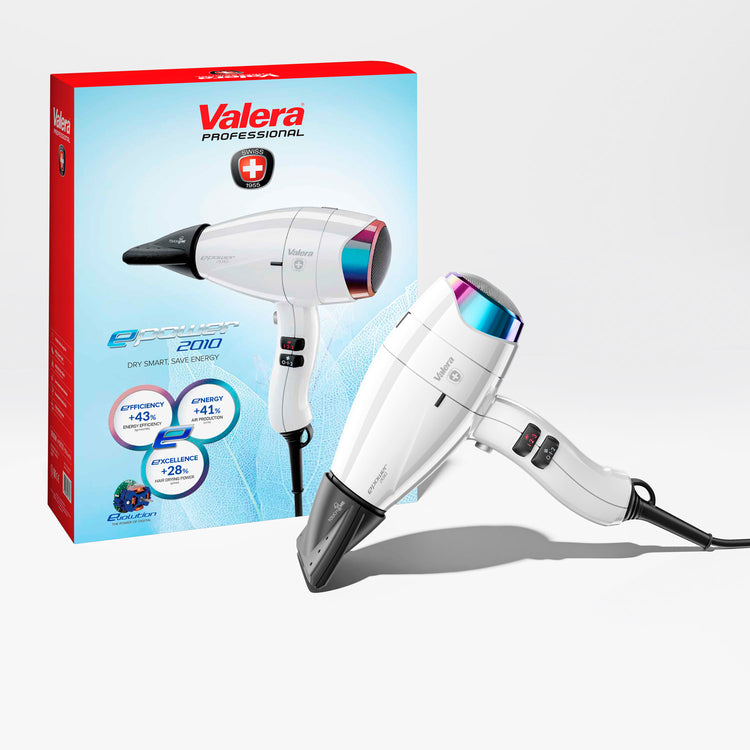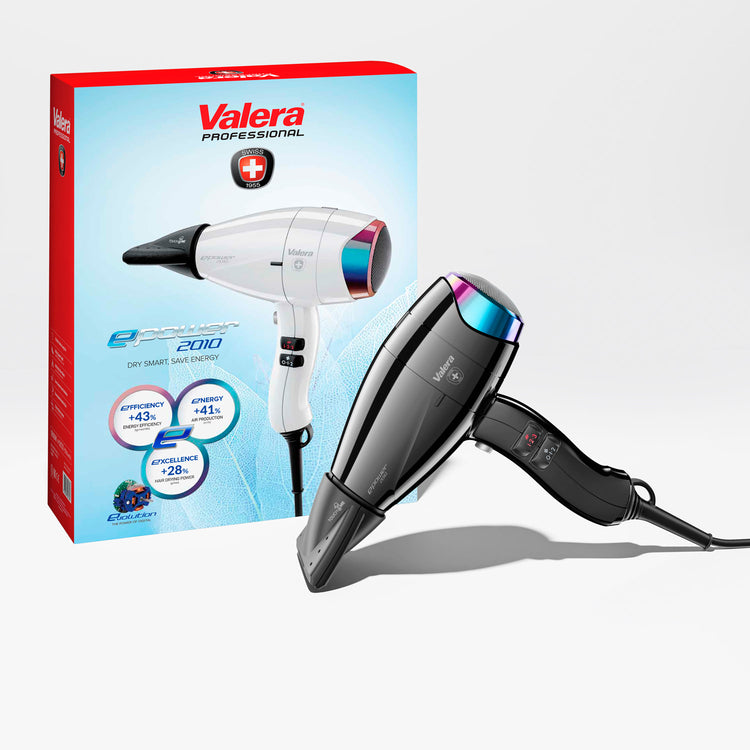 DETAILS

Touch Me

Cool nozzle for safe handling

Rotocord

Swivel element against cable tangles

Curl diffuser

For an evenly gentle airflow

Cold air button

Helps to fix the styling

Settings

Six combinations of temperature and fan

Filter

Removable for easy cleaning
PRODUCT DESCRIPTION

The environmentally friendly and energy-saving ePower2010 eQ hairdryer combines drying performance and salon-like styling results with sustainability. Its excellent performance figures with low energy consumption and extra-long motor life (up to 10,000 hours) convince hairstylists and demanding private users. The minimal weight and practical dimensions allow for convenient use and space-saving storage. ePower 2010 eQ guarantees professional hair styling with responsibility for the environment.
FEATURES

EVOLUTION brushless digital BLDC motor
Ion generator
SuperFlex cable 3 m with ROTOCORD
6 air flow/temperature settings
COLD air button
Removable metallic filter
2 professional concentrator nozzles (TOUCH ME cool nozzle 7,5 cm, standard nozzle 6 cm)
Curl Diffuser
Storage pouch
TECHNICAL DATA

1600 W
30 % less energy consumption*
Adaptive air pressure stabilizer
Air flow: 93 m3/h
Ultra-silent: 69 dB(A)
Weight without cable 445 g

*Compared with standard 2000 W hairdryers.
USER GUIDE
PRODUCT SHEET
PERFORMANCE
Less energy consumption

Energy efficiency

High air production

High drying power
Using an ePower 2010 instead of a conventional 2000-W hairdryer can save you money on a regular basis. It uses 30% less power.
The ePower 2010 achieves its excellent drying capacity with low impact, and works up to 43% more efficiently. Saving you time as well as money.
With the eco-friendly ePower 2010 hairdryer, you can dry and style without compromising on power. The digital motor drive generates an up to 41% more powerful airflow, measured in cubic metres per hour.
If it's speed you're after, you can rely on the outstanding performance of the ePower 2010. It dries hair up to 28% faster, measured in grams of moisture per minute.
TECHNOLOGY
Digital motor

eQ-Aircontroller

Sanify System

Backstop System
At the heart of the ePower eco-friendly and energy saving hairdryer is its long-lasting, high-performance and particularly lightweight digital motor. It enables super-fast drying and professional styling. The motor life reaches up to 10,000 hours (5 times longer than AC motors). At the same time, operation is environmentally friendly as this motor does not emit any carbon dust.
The intelligent airflow diagnostics system eQ-Aircontroller guarantees best performance. A blue flashing LED light confirms perfect function. If the LED light is getting red, the filter needs to be cleaned. Better maintenance ensures long service and satisfaction with the hairdryer.
Valera's SANIFY system has an antibacterial, air-improving effect for a safer, healthier ambience and a new sense of well-being when styling your hair.
Valera's exclusive Backstop System inside the hairdryer prevents hair from getting caught into the ventilation components and blocking the motor. A protected motor means a long life for your hairdryer.