SQ Pulsa 200 professional hair straightener
Intelligent styling with individual settings

SQ Pulsa 200 is a digital straightener with Pulse Frequency System and ion generator for professional hair straightening and curling. For individual styling with five temperature settings and ideal for color treated hair.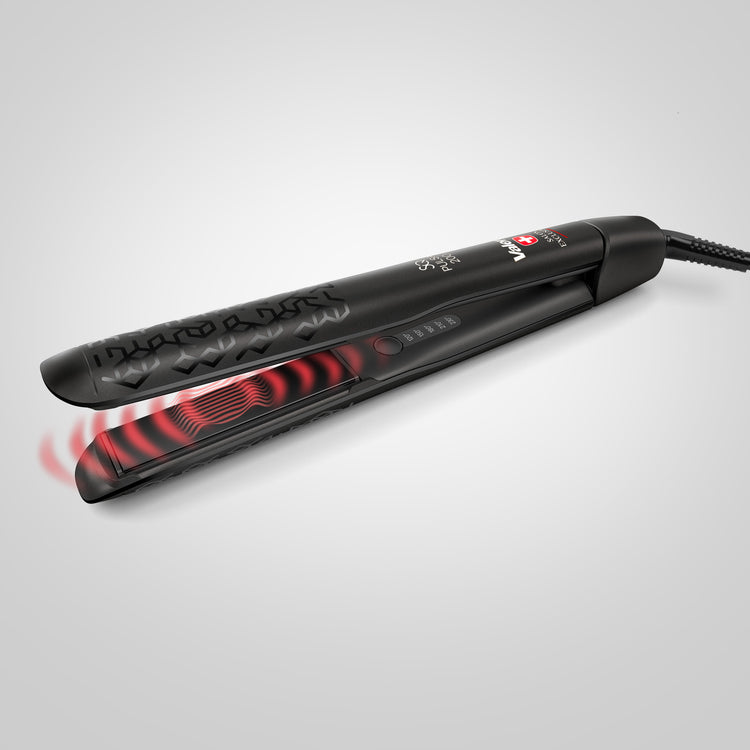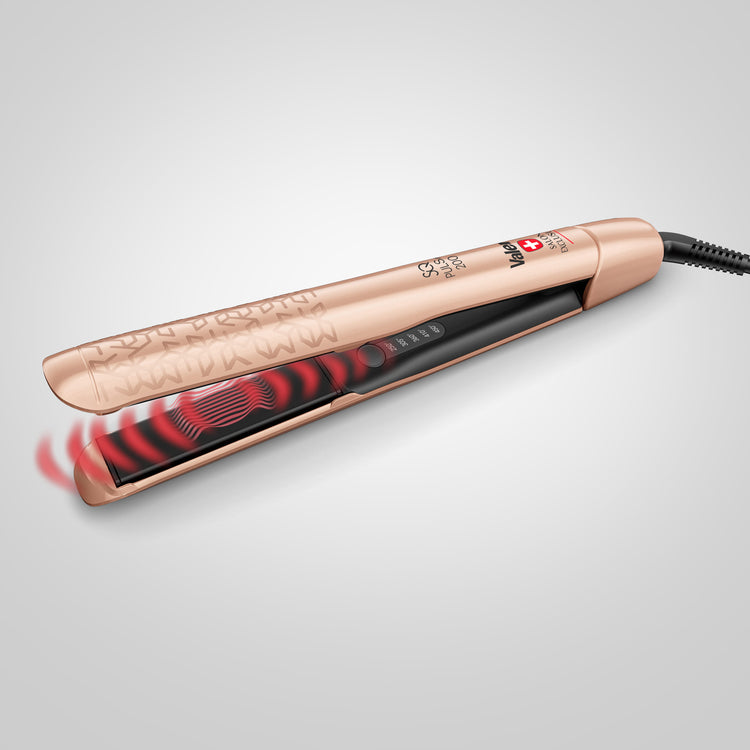 DETAILS

Cool-Touch tips

For comfortable and safe handling

Rounded design

Hot hair-coiling case zone for perfectly shaped curls

5 settings

Individual temperature regulation from 120°C to 230°C

Thermocap

Silicone protection cap for safe storage

Beauty Case

Thermo-insulating soft pouch
PRODUCT DESCRIPTION

The SQ Pulsa 200 straightener guarantees intelligent styling and perfect results thanks to temperature control with special sensors. The temperature of the styling plates is measured 200 times per second. This maintains the set temperature and avoids fluctuations and overheating, no matter how thick the hair is and whether it is straightened or curled. The floating plate system provides full and uniform contact and the 5x ceramic coating with tourmaline promises an easier and healthier way to straighten. A high-performance ion generator releases negative ions consistently as you style. These protect the hair's moisture content. For your safety and comfort, features include ultra-fast heat-up with memory function, a HOT indicator for the plates, auto shut-off after 60 minutes and 3-metre long swivel cord insulated with heat-resistant rubber.
FEATURES

Pulse Frequency System with 200 sensor controls per second for total temperature management
Electronical temperature regulation with 5 settings from 120°C to 230°C (250°F – 450°F)
Slim, rounded and compact design with hot hair-coiling case zone for perfectly shaped curls and waves
Heat-insulated cool-touch tips for comfortable and safe handling
5 x ceramic coating with tourmaline for superior and healthier straightening
Powerful ion generator for delicate styling, ideal for coloured hair
Floating plates system for a perfect and uniform contact with the hair
Ultra-fast heat up, HOT advisor, auto shut-off after 60 min.
Acoustic signal when switching on and off
Memory function
Thermocap: thermo-insulating silicone protection cap
Thermo-insulating soft pouch
Swivel cord 3 m (10 ft.)
TECHNICAL DATA

Plate size 24 x 90 mm
Diameter 36 mm
Universal voltage 100V-240V
USER GUIDE
PRODUCT SHEET
TECHNOLOGY
Pulse Frequency System

Ceramic & Tourmaline

Ionic Power
The smart sensor control that measures the temperature of the plates 200 times per second enables complete temperature management. Continually adjusting its heat output, SQ Pulsa 200 keeps exactly the chosen temperature as to avoid any fluctuations or overheating, no matter how thick the hair is or whether you are straightening or curling hair.
Featuring an extra thick, five-layer ceramic coating, the plates glide effortlessly on the hair. The heat is distributed evenly, and you get perfect results in just one stroke, with much shorter heat exposure. On top of that, the tourmaline content in the ceramic coating releases naturally negative ions, enhancing the hairs natural moisture.
An extra strong ions generator integrated in the straighteners plates releases millions of negative ions during the styling. Negative ions improve the moisture content of hair and remove static build up. A coloration will shine longer in moisture-rich, healthy looking hair.